Storytelling Kits
Do you want to record your life story but not sure where to start? Do you want to be able to ask your loved one about their life but need something to break the ice? Then my simple storytelling kits are for you!
These kits are a great gift for yourself or a loved one, a hard-to-buy-for parent or grandparent.
---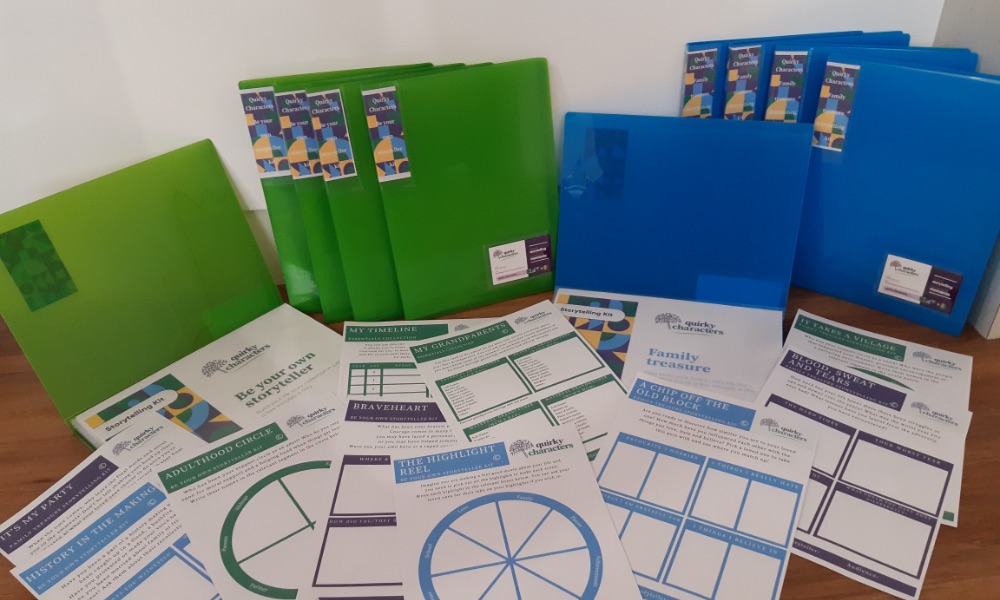 Each Kit Contains:
An introduction booklet with story writing tips.
2 timeline cards to record events in chronological order.
30 double-sided colour A4 cards that prompt memories and spark conversations.
Pop culture references that encourage laughter and deeper connections with your loved ones.
An A4 display folder that keeps your cards safe and doubles as a writing surface.
2 smooth-writing gel pens.
Cost includes postage Australia-wide.
How Does The Kit Work?
You choose the type of kit – see options below.
You handwrite your stories in bite-sized moments on the life themed cards.
You get your family and friends to help if you wish.
You store your finished kit in its original folder OR have the pages bound into a book.
For a more polished look, you can finish with the Afterkit service which takes your completed card notes to produce an edited story that can be printed multiple times for family and friends.
---